3 X Things To Do On A 24hr Layover In Nairobi
---
Giraffe Centre | David Sheldrick Elephant Orphanage | Mamba Crocodile Village | Practical information
I was super excited when I managed to swap onto a flight with a 24 hour layover in Nairobi. For so long I'd seen those pictures of giraffes and elephants passing by on Instagram. And now it was finally my turn to see all this! I couldn't be happier.
When going to Kenya, most people might skip the capital and go straight to one of the country's many safari parks or beautiful beaches. However, Kenya's capital Nairobi has some real gems which you can all see in just one day.
Giraffe Centre
We've all seen those giraffes having breakfast with the Giraffe Mannor's guests on Instagram. You might think that the Giraffe Mannor is located in the countries wild lands like Masai Mara, but in reality it's less than 30 minutes drive from Nairobi's city centre.
Staying at the Giraffe Mannor would cost you over $500,- a night, and you'd have to book over a year ahead. Nevertheless there is the Giraffe Centre located next to the Giraffe Mannor. Yes, with the same famous giraffes that roam around the mannor.
For a small fee you can feed and pet the giraffes, which creates amazing picture opportunities. Did you know the tongue of a giraffe is apparently antiseptic? So it's up to you, you can feed them from your hand or from your mouth, if you really want to have that giraffe kiss moment.
David Sheldrick Elephant Orphanage
The Sheldrick Wildlife Trust Orphanage in Nairobi fosters young elephants that were abandoned in the wild. Most of them lost their tribe or were hurt by hunters or other animals, which meant they couldn't keep up with the rest. The ultimate goal of the orphanage is to prepare the elephants to go back into the wild. For this reason, it's only possible to visit the Orphanage between 11AM and noon every day.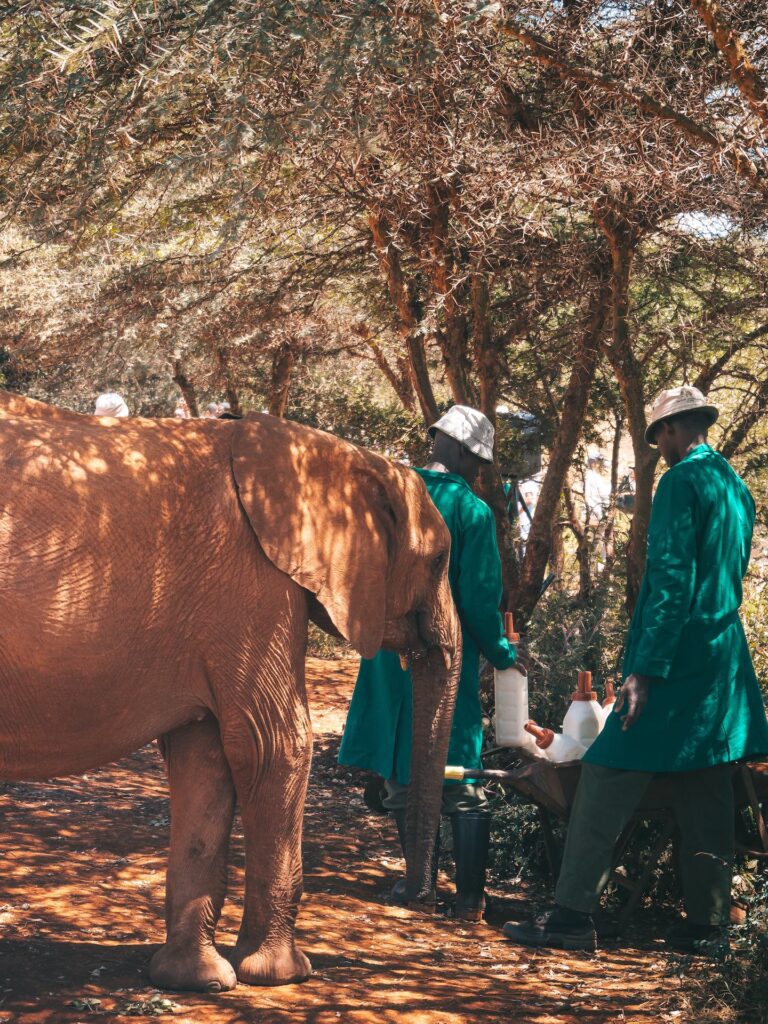 During the visiting hour, visitors can see the elephants drinking their infant milk (which looks extremely cute), hear the background stories of the various elephants and even interact with the curious ones that decide to come close to the visitors.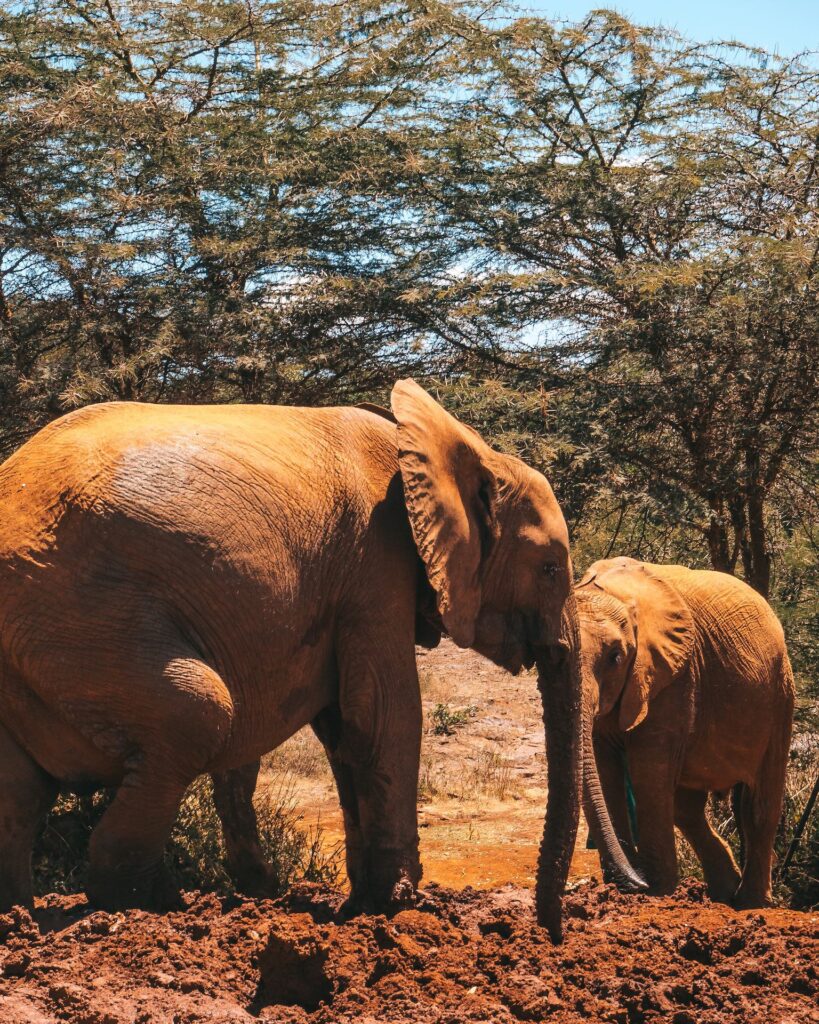 Mamba Crocodile Village
Never have I ever seen so many crocodiles at a time. The Mamba Crocodile Farm has about 70 crocodiles and a bunch of very knowledgable guides for those who are interested in getting to know more about crocodiles. Have you ever wanted to hold a baby crocodile? In here you can hold a baby crocodile in various poses and take lots of pictures with them.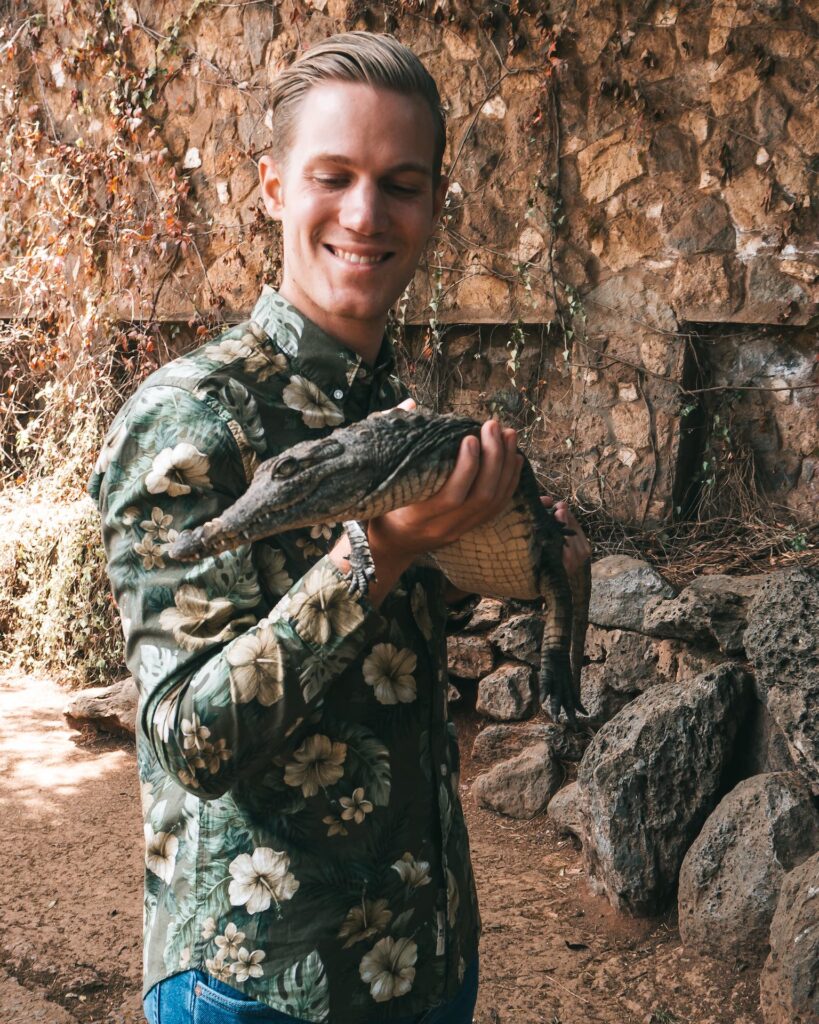 ---
Practical information
I visited all these three places in one day, left the hotel around 8AM and returned around 2:30PM. The easiest way is to book a driver, we were four people in total and paid about $45,- each including entrance fees. It might be cheaper to take taxis or Ubers, but bear in mind that the only time you can visit the Elephant Orphanage is between 11AM and noon, so timing is critical.
---
Liking my photos on my website? Be sure to follow me on Instagram and have a look at my print shop for prints on canvas and other materials!
---
Visited in August 2019.