I had been into analog photography for awhile before my trip to Korea and China in 2016. Mainly I had been using a Canon Canonet that I found at my grandparents a few years before. The camera still worked, until it got completely jammed during a trip to the Philippines one month before. Back then I was studying in Hong Kong. Close to my campus there were some analog photo shops that would sell, develop and scan film inexpensively. This made me more excited to continue with analog compared to back home. Except that my Canonet was stuck, and I didn't fix it before my next trip. Note to self: I should get that Canonet fixed.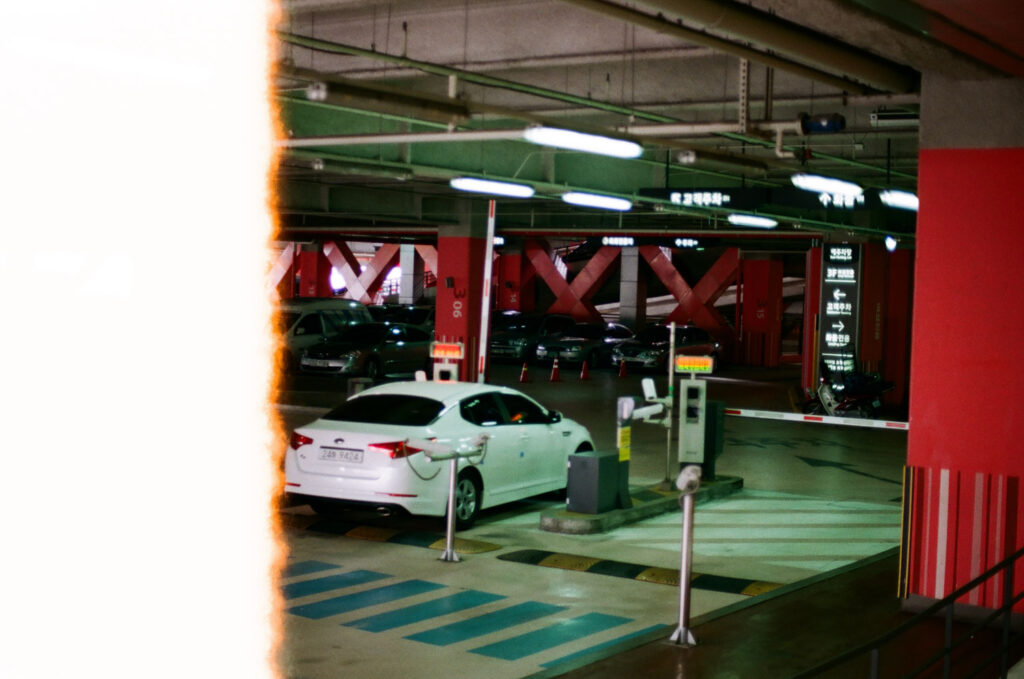 In the summer of 2016 I went on trip with my brother and one more friend. We visited two cities: Seoul in Korea, and Shanghai in China. After that I was planning to continue my journey solo to Xi'an. From there where I would meet up friends to climb Huashan mountain.
Buying an analog camera in Yongsan, Seoul
Geeks as we were, on one of our first days in Seoul we went to a big electronics mall. We don't have these kinds of electronics centres back home in The Netherlands. In the mall I stumbled upon a vendor of analog cameras. The salesman had a Nikon FM2 available that seemed to be in excellent condition. I had read about the FM2 being one of the most durable analog cameras made. I didn't hesitate to buy the camera! The camera itself came with a Nikkor 50mm F1.4 lens, I paid about 165 euros in total.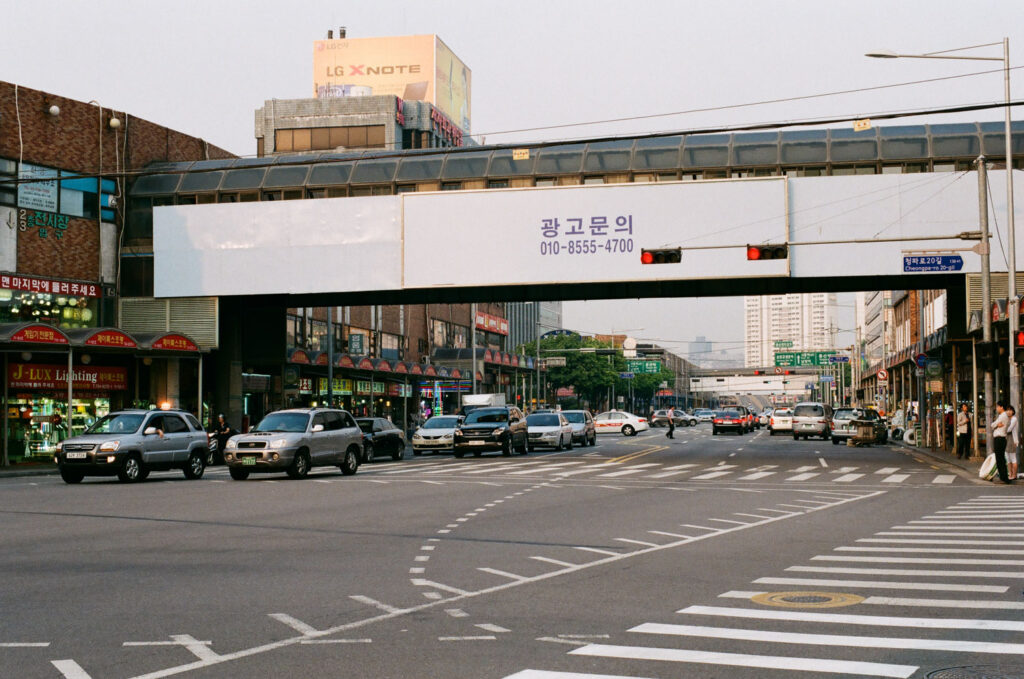 I was super happy with my new camera. Moreover I was also super excited as I knew this camera would be a great lasting memory of this trip itself! The district in Seoul where I bought my film camera is called Yongsan. I would have never remembered it. However luckily I used the first clicks films of the roll to take some pictures of the place and map. It's amazing to see how many electronics markets located in that particular area of Seoul.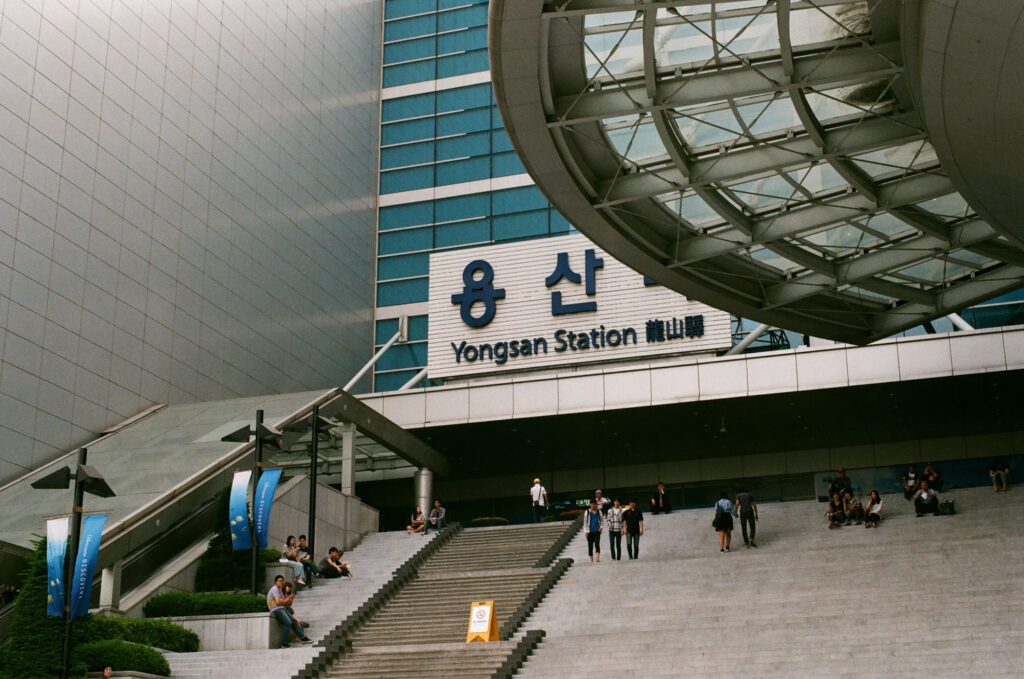 Visiting the DMZ / Dorasan station with an analog camera
During the rest of my short trip to Seoul I wanted to see to the DMZ, which is the demilitarised zone between North- and South-Korea. I tried to visit the actual border checkpoint, but it turned out I was too late to sign up for that trip. To visit the actual DMZ I would have needed to sign up a bit earlier, as they do a thorough background check before allowing anyone access.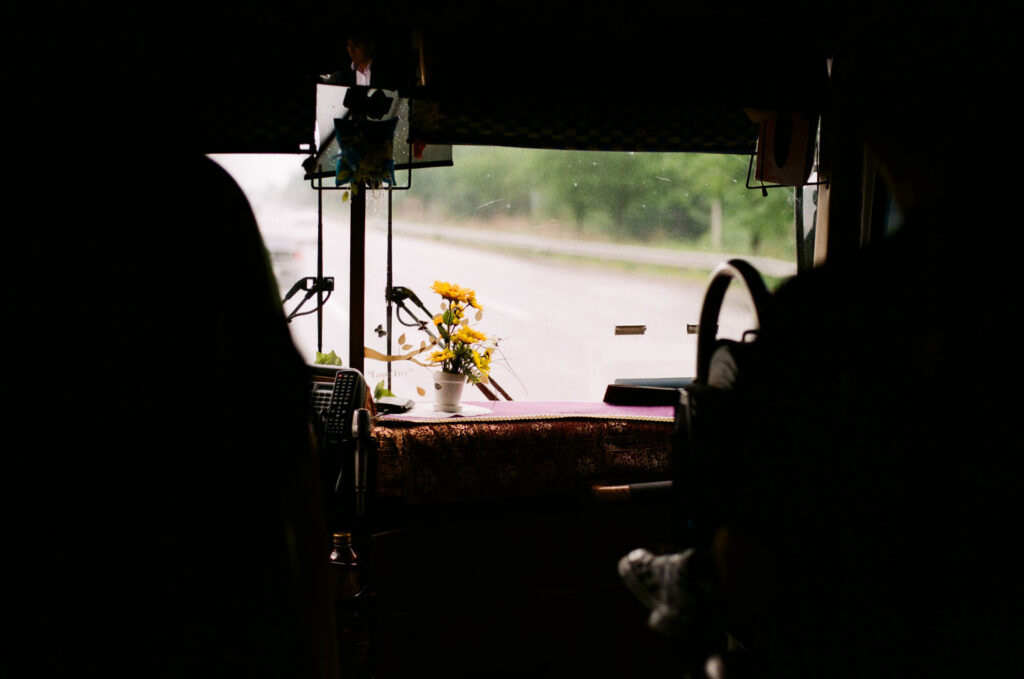 Dorasan station is the first station in South-Korea on the Pyongyang – Seoul railway. The station itself is located only 650m from the southern border of the DMZ. It's only 56km to Seoul from here, and 205km to Pyongyang. The station is currently used mainly symbolic, as there is no regular train service between the north and south.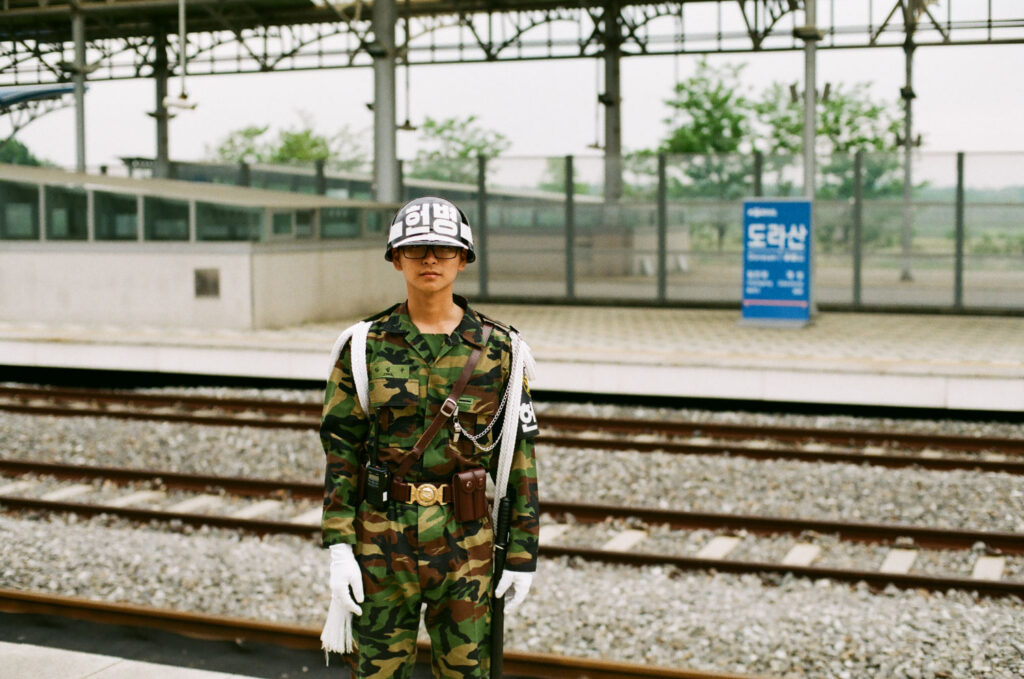 Sunset at Seoul N Tower
A visit to Seoul wouldn't be complete without enjoying the view from Seoul's N Tower. The tower is located on the top of Mt. Namsan. To get here, you can take the Namsan Cable car up on the hill. We went in the late afternoon so we could see the city's lights turning on slowly. I wish that I could say that we watched the sunset from there, but unfortunately our entire stay the city seemed to be under a gloomy layer of smog (or maybe it was just overcast?). Btw, it was quite humid too as we were visiting in summer. Nevertheless it was really nice to have a view of the city. Seoul is a huge metropolis with endless lights and beautiful mountains in the background.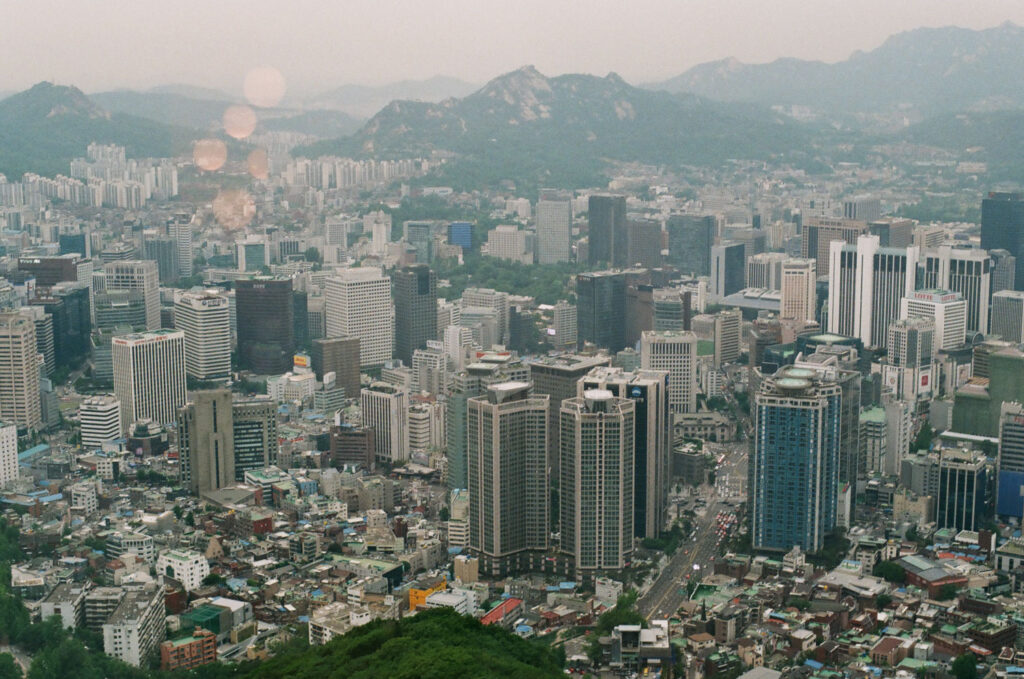 Seoul infrastructure
Seoul has a pretty cool infrastructure. Coming from The Netherlands it was really impressive to see so many lanes above each other. Of course I was happy to see that the urban planners had also thought of a cycling lane along the river. The 50mm 1.4 lens of my new analog camera was also great to use in low light conditions, like Seoul's metro system.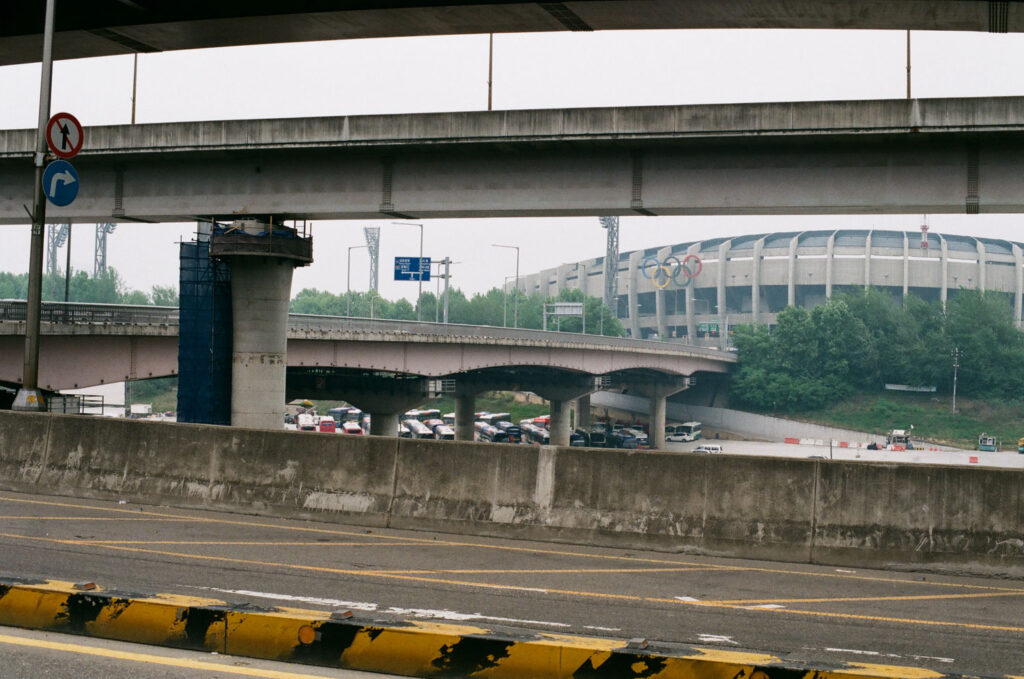 I really enjoyed using my new Nikon FM2 in Korea. I also found the natural grainy effect really suitable for the gloomy grey weather I experienced in Seoul. Next stop: Shanghai.