Table of Contents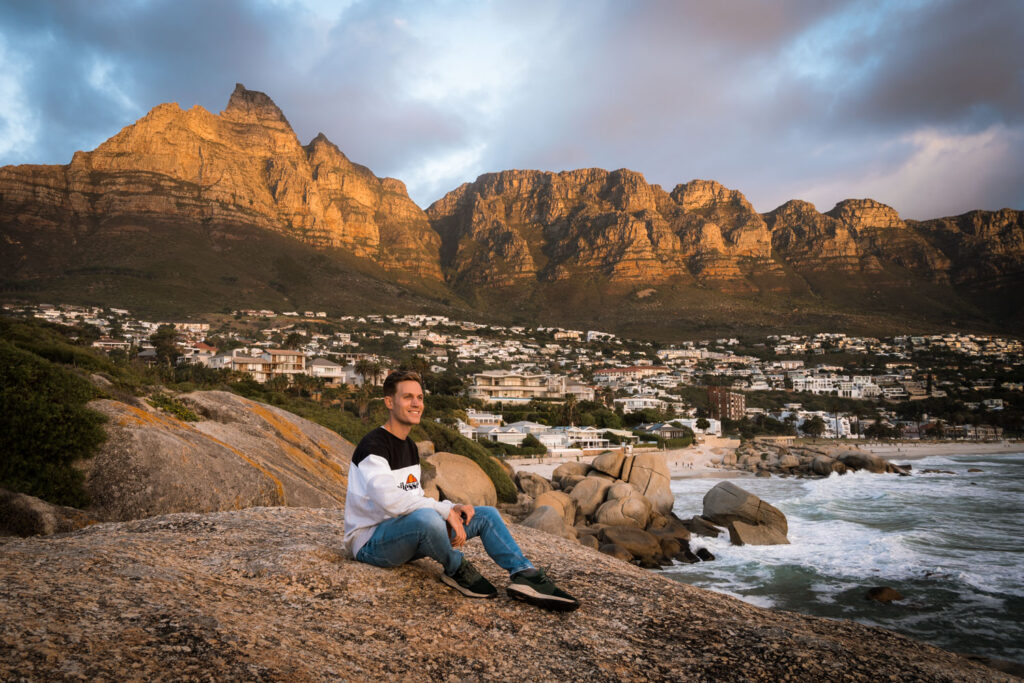 Introduction
After working as a flight attendant for almost four years I was super excited when I finally saw Cape Town on my roster! Cape Town is one of these destinations I've been wanted to go to for a long time, but somehow it just didn't happen. Well, that finally changed. Here's what I did on my one day layover in Cape Town.
As I wanted to get the most out of my layover, I contacted a few tour guides / drivers before the flight. I realised prices and itineraries vary heavily, while at the same time one can only do so much in one afternoon. Finally I decided to go with one that would go to the following places: Boulder's Beach penguin colony, Cape Point / Cape of Good Hope, and then a scenic drive back to the city via Chapman's peak and Houtbaai. The flight to Cape Town was an overnight one, so by the time I reached the hotel (after working all night) it was already afternoon. Me and two colleagues who joined the tour left the hotel by 2PM.
Stop #1: Coloured houses at St. James Beach
We drove straight from the hotel in the city to the Cape Peninsula. The drive itself was beautiful, through very green and upscale residential areas of the city (note to self to check out the botanical garden on my next visit!). The first glimpse of the coast was once we reached St. James beach in the suburb called Muizenberg. Btw, as a Dutch it's extremely funny to read all these names in Afrikaans. Muizenberg literally means mice mountain in Dutch.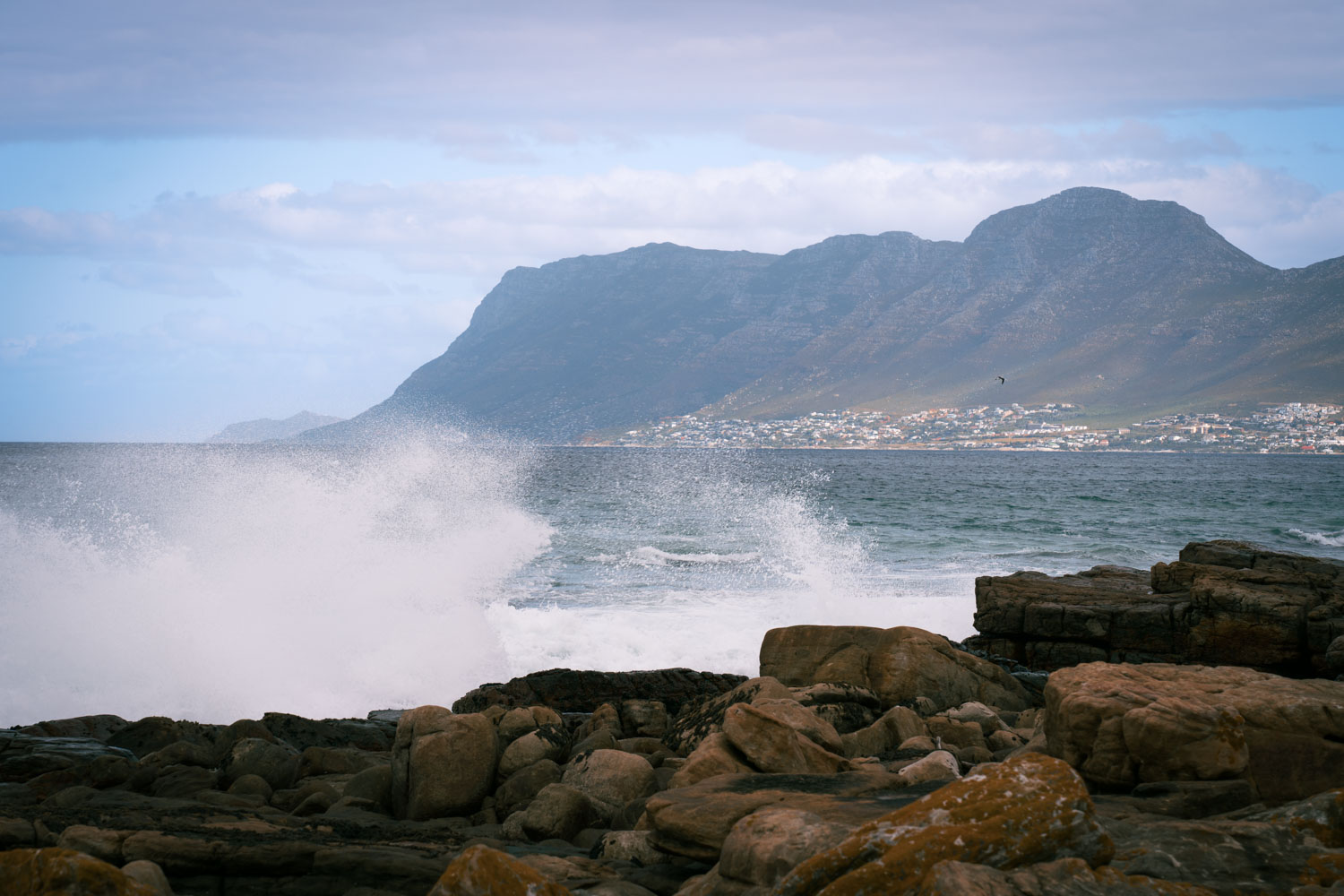 We made a quick stop here to have a look at the famous coloured houses by the beach. These houses are actually still in use as changing rooms, and are accessible for free to anyone. The view over the peninsula from here was gorgeous, and despite the waves I realised people were actually kayaking here! I guess Cape Town is quite a good place for water sports.
Stop #2: Boulders Beach Penguin Colony
This was what I was most excited about: visiting the Boulders Beach Penguin Colony. We continued our drive down south along the Cape Peninsula. There is actually a railway track that lies along the right behind the beaches too. After passing various other (to me funny sounding) towns such as Vishoek (fish corner) and Kalkbaai (chalk bay) we made it to Boulders Beach.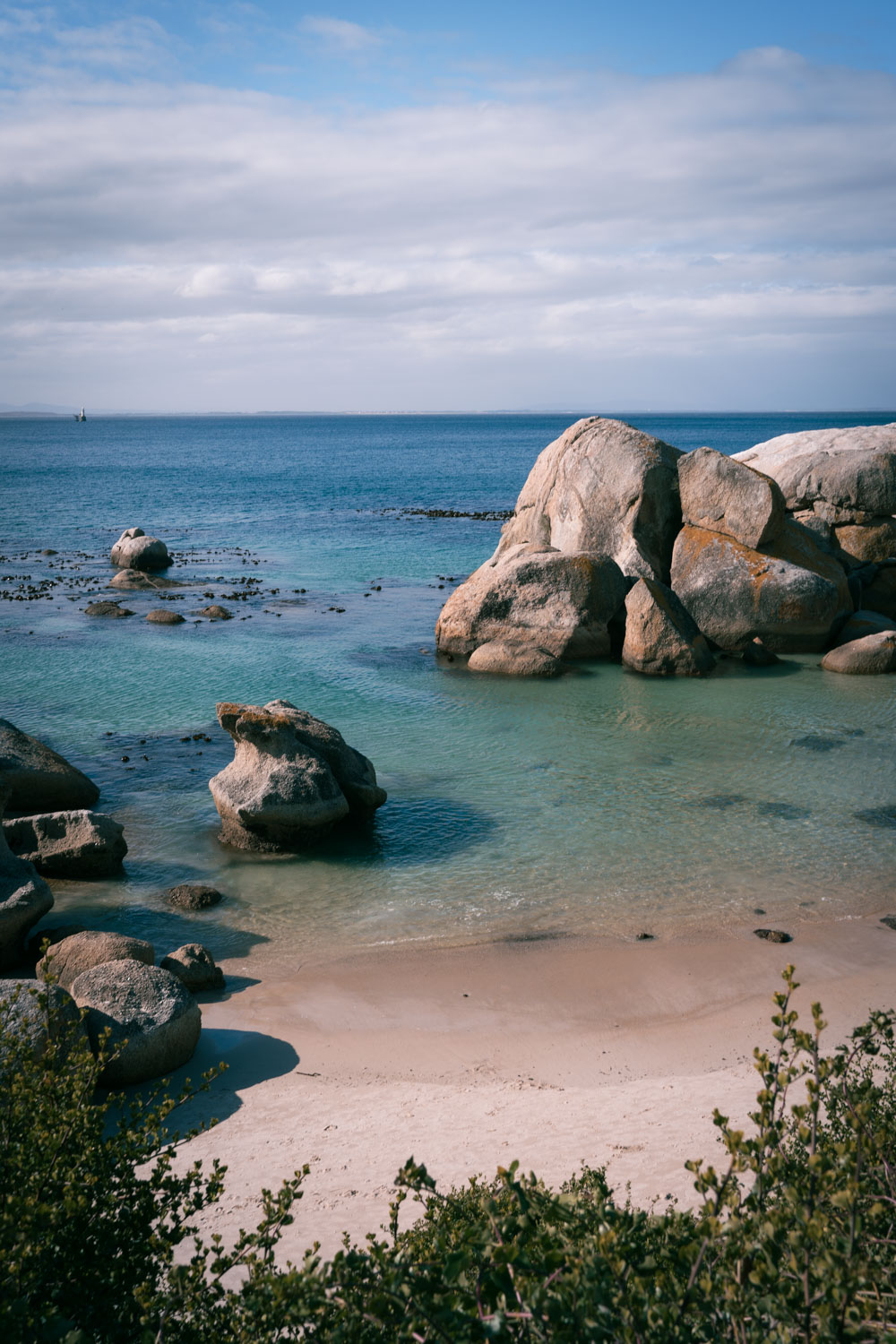 There are two parts of Boulders beach. On one side there is a public beach where anyone can go and swim. A short walk from there lies the "protected" beach where most of the penguins are. To access this beach you have to pay an entrance fee, and technically you cannot enter the beach itself (it's the penguins' territory!). However you can get really close to the penguins, as some of them also curiously walk onto the wooden visitors deck.
We spent quite some time here enjoying the sights of these funny little creatures. Just watching them is so entertaining already! It would have been a rush to stay here shortly and move on to Cape Point, so we decided to take our time here and accepted that we wouldn't visit Cape Point anymore that day. Note that the Cape Point park's entry gates close at 5PM.
Stop #3: Noordhoek Beach Viewpoint
Rather than rushing to get to Cape Point in time, we decided to start the scenic drive back and stop at various viewpoints to simply take in the breathtaking views of the peninsula's coastline along the way. The first stop we made was at a viewpoint overlooking Noordhoek beach, a massive beach famous for horse riding. It's nice to see how such a wide beach is not covered in high rise buildings and still looks quite rural.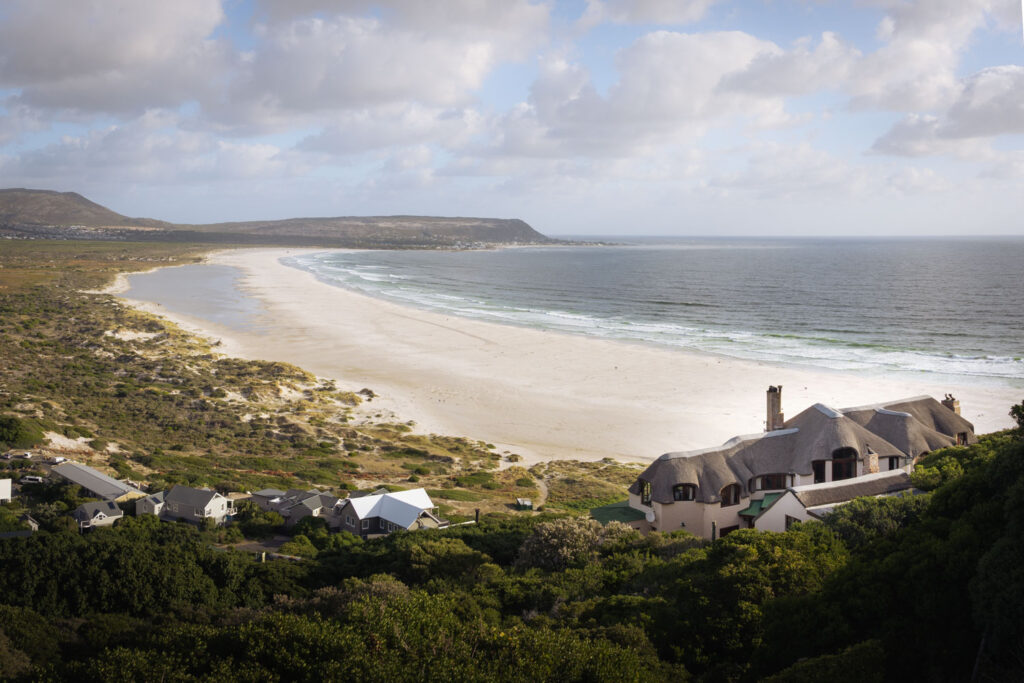 Stop #4: Chapmans Peak
We continued the road up north from Noordhoek beach onto Chapmans Peak Drive. This is actually a toll road with a couple of very scenic viewpoints. At one of the viewpoints there was a local artist selling really beautiful artworks (paintings) of Cape Town's views from the townships, where the townships were actually highlighted using aluminium from used cans. I wish I had taken a picture of it but I didn't want to disrespect the artist by taking a picture of his artworks without buying one. Perhaps next time I'll buy one as they were really cool, though I am always afraid to take such items in my suitcase.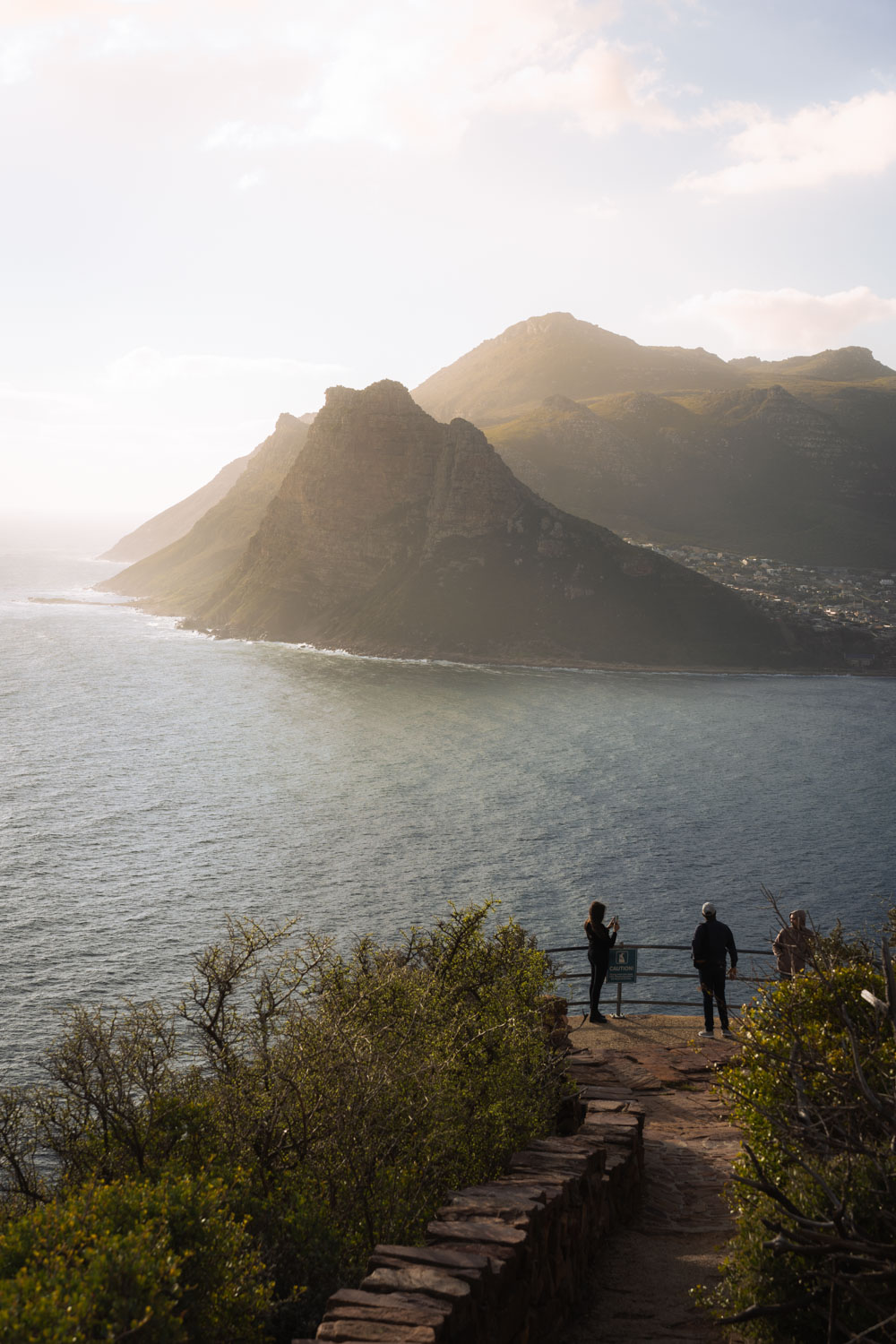 Stop #5: Hout Bay
The next stop was the beach that we could see from the viewpoint on Chapmans Peak: Hout Bay. We made a quick stop here as our driver told us sometimes you could see seals here, however we weren't lucky enough to see one that day. Nevertheless Hout Bay is another beautiful beach to enjoy. There is also a pier with some seafood restaurants here, as there is a fishing harbour right behind the pier I imagine the seafood being super fresh here!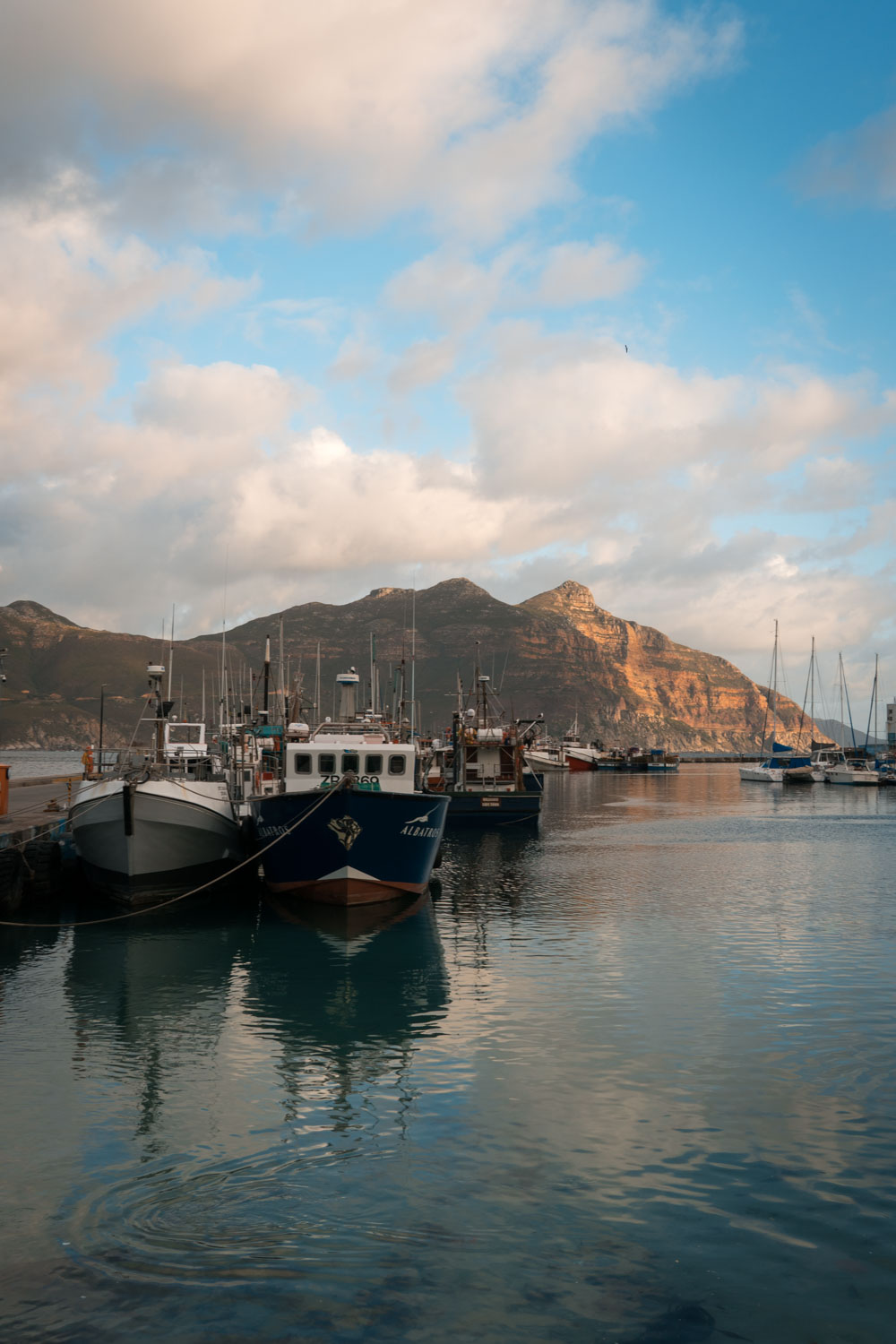 Stop #6: Llandudno Beach (African Curios Market)
From the African Curios Market you get a beautiful view over Llandudno Beach. We saw the last vendors packing up when we arrived, as we were near the end of the day already. However we only came here for the view anyway, which is what I imagine some points of the Californian coast to be like: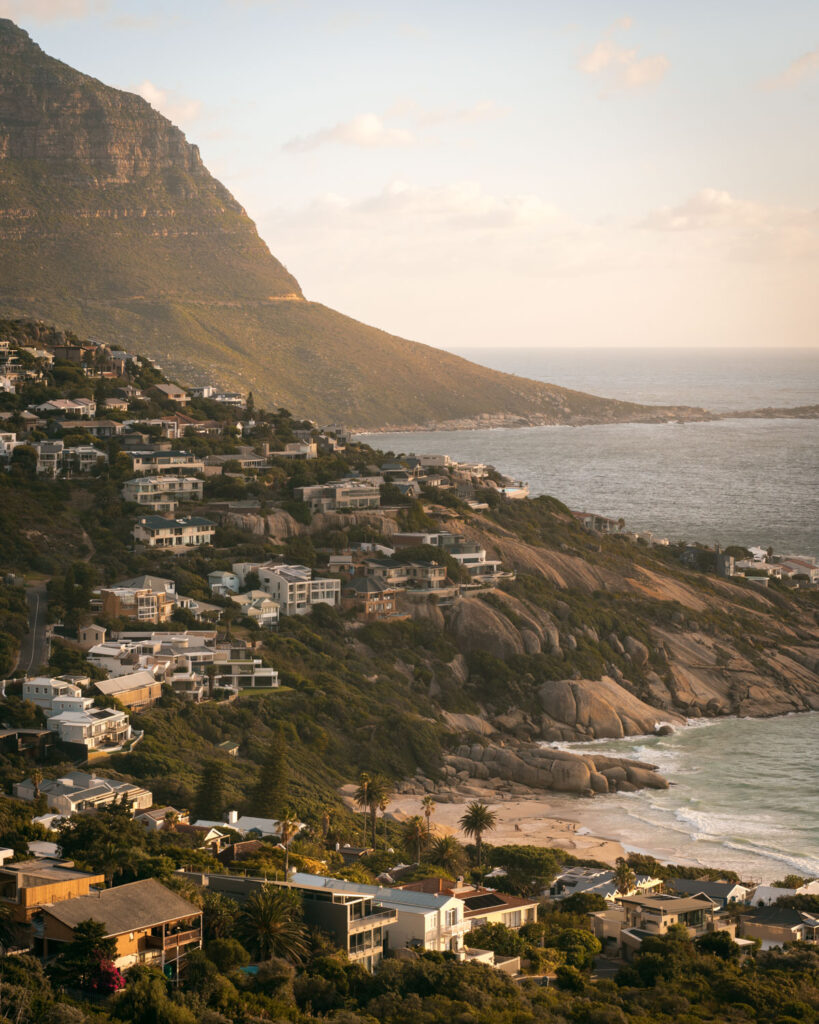 Stop #7: Camps Bay
Our last stop of the day was Camps Bay, a beautiful beach with a long promenade full of restaurants, bars and hotels. I would love to have spent more time here and definitely hope to come back here on a future visit to enjoy the view while having a sunset drink or dinner. However this time we made our way to the viewpoint just north of the beach and watched the sunset while taking plenty of photos from there.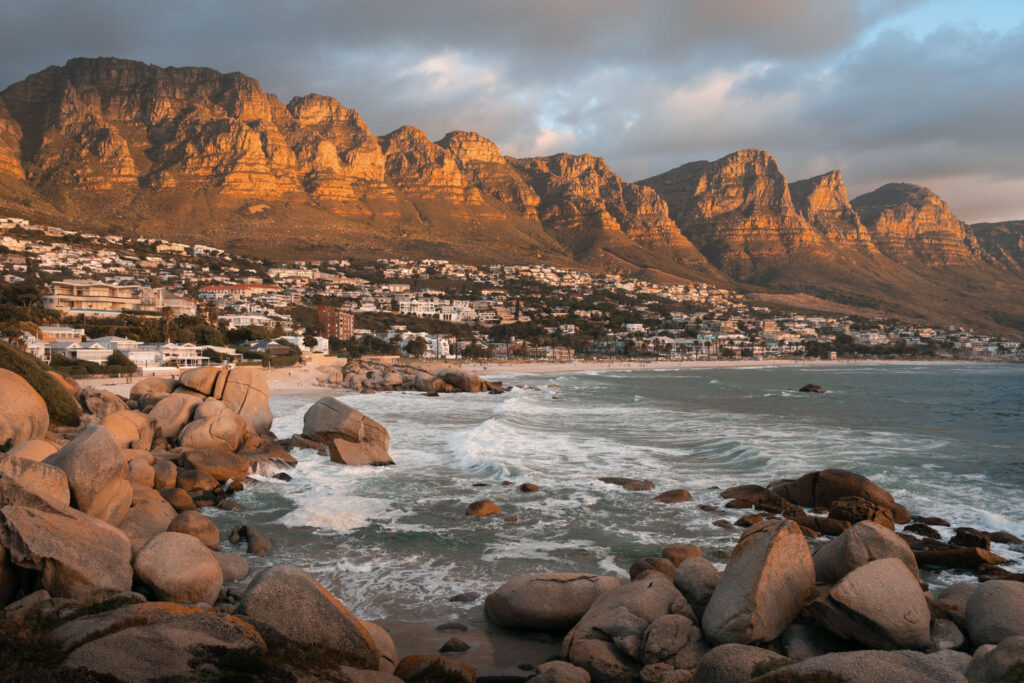 Things to do in Cape Town for future visits or layovers
Technically I had one afternoon and one morning to spend during my layover in Cape Town. The first day I did the above itinerary right after arrival. The next morning I spent enjoying breakfast and taking a walk along the V&A Waterfront which is a shopping mall with an outdoor promenade and harbour close to the hotel I stayed at. Due to the limited time I had, I could do only so much things. Some of the other activities and places I found and would like to do during future visits are:
Doing some of the many hikes in Cape Town. In particularly Lion's Head.
Going up the Table Mountain either by cable car or hike.
Spending more time at Camps Bay and enjoy a nice meal or sunset drink there.
Visiting the coloured houses in the Malay Neighbourhood called Bo Kaap.
Doing a free walking tour of the city.
Visiting a nearby Stellenbosch wine farm for a wine tasting.
Visiting Cape Point / Cape of Good Hope
Practical information – how to get around in Cape Town?
To do the itinerary I did, getting a driver / guide is highly recommended. This way you have someone that knows the best places to go to and you can customise your itinerary based on your individual wishes. Alternatively you could also rent a car and drive at your own pace. I've pinpointed the places I visited on Google Maps below here. Personally as I was visiting Cape Town for the first time I was also considered about safety, especially as I was taking my DSLR camera. Therefore the presence of a local that knew exactly which areas were safe was beneficial for me.
That said, if you just want to visit one or two specific places you can easily get around using Uber (however I'm not sure how easy it is to find one further from the city centre). Lastly, I noticed a train running along the eastern coastline of the Cape Peninsula. Since I love travelling by train I did some research on this and it turns out that from the city centre you can take the train all the way down to the coloured houses of St. James beach in Muizenberg and even further down to Fish Hoek. I can imagine the ride to be a very scenic one, however I am not sure about the safety on the trains as I read mixed experienced about this online. If you did take the train, I would love to hear about your experience in the comments!
---
Visited: April 2022.